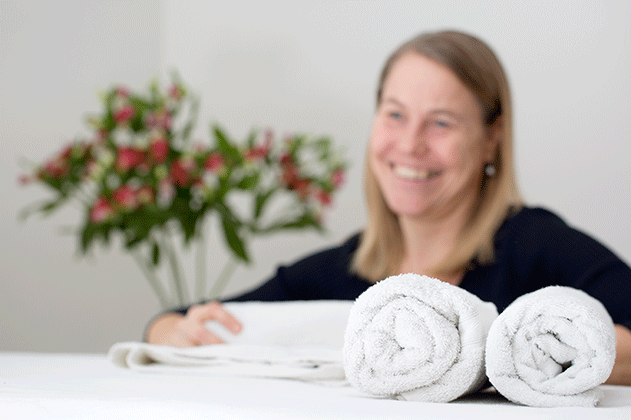 Contact details
Do you want to make an appointment or do you have any questions? Please contact me.
t: +31-683803231
e: info@zwangerschap-massage.nl
Practice details:
Praktijk Reintje van der Cingel
Tuindorpweg 13
3951 BD Maarn
Openinghours:
9am to 5pm Monday to Friday, except Tuesday morning and Wednesday morning. I also work on Wednesday and Friday evenings from 7:30 to 9pm.
About my location:
The massage and coaching sessions are held in the dedicated practice space at my house.
The address is Tuindorpweg 13, 3951 BD Maarn.

It's a five-minute walk from Maarn station.

Please note: the entrance to the house is at the rear. Take the cycle path between numbers 9 and 13 and follow it for around 150 metres (cars are also permitted on this path). The house is on the right just before the bike tunnel. Parking is available on the premises.
Cancellations
If you would like to cancel an appointment, please do this as early as possible but no later than 24 hours in advance. If you cancel less than 24 hours beforehand, you will be charged for the appointment. An exception will be made for women who are unable to attend due to giving birth at the time of the appointment.