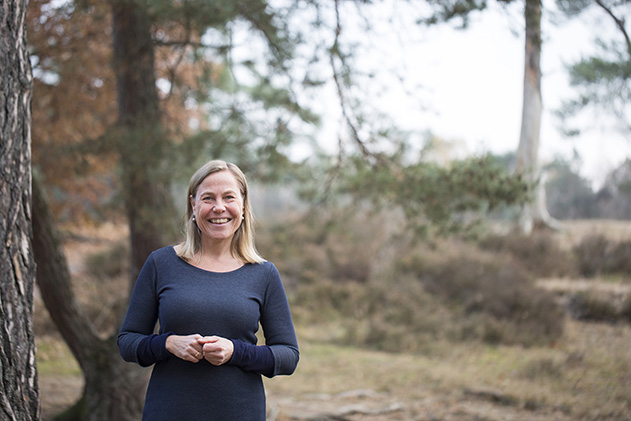 I follow my heart
I studied psychology and biodynamic massage therapy before starting my massage and coaching practice 20 years ago. After having my first child in 2003, I realised that my passion lies in massaging and supporting pregnant women and young families. I believe it's important for young families to be able to make a good start together. Becoming a mother is a huge life change for every woman, and I feel privileged to be able to play a part in it. After practicing in Amsterdam and Switzerland, my practice has been based in Maarn.
Massage
I really love giving massage. I enjoy tuning in attentively to my client, searching for what she needs, the silence in the room during the massage. It's very rewarding to see someone get down from the massage table relaxed and recharged. It's also wonderful when the combination of conversation and massage helps the things we've talked about to really sink in, and the client feels more relaxed and calm as a result.
The baby planet
After becoming a mother, it occurred to me that it's not just men who come from another planet – babies do too. Babies can't communicate with us verbally so I started looking at how they do try to communicate with us. This led me to study Dunstan Baby Language and then pre- and perinatal psychology. These courses explain what babies want to tell us by, for example, crying in different ways.

My son cried a lot right from day one. I had a difficult birth. Reintje explained that a difficult birth for the mother also means a difficult birth for the baby. Babies cry not only when they have needs, but also to process experiences and impressions such as being born. That type of crying sounds different. Reintje helped me to recognise it and taught me how I could support my son. After two weeks he was crying a lot less.
Laura, aged 33, baby three months old